Fresh. Local. Delicious.
Our state-of-the-art hydroponic greenhouse uniquely allows us to produce consistent harvests, every day of the year. We annually produce millions of heads of lettuce and hundreds of thousands of pounds of herbs. Here's an overview of some of our main featured products.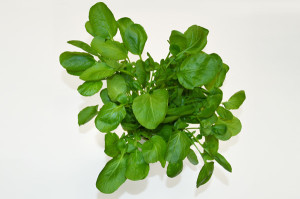 Upland Cress
Its peppery, pungent flavor is great for soups, salads, sandwiches or as a nice garnish for cooked meats, such as fish or poultry. A member of the cabbage and mustard family, Upland Cress can be identified by its curled, dark green leaves and its zesty tenderness.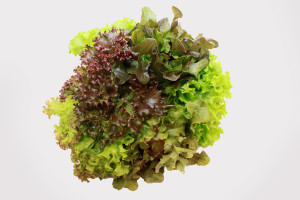 Mixed Greens
We have a unique variety of flavor, color and texture, with 6-8 different mixed greens. Developed exclusively for high-end chefs that demand the highest quality and flavor, this lettuce also has a longer shelf life, which makes it an especially good fit for discriminating restaurants.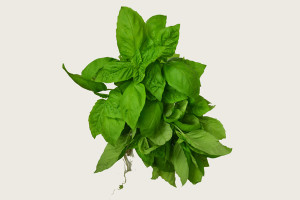 NuFar Basil
This is a large-leaf Italian basil, with higher resistance to cooler burn. The leaf-to-stem ratio is 30% higher than typical Hawaiian varieties. It's perfect for homemade pesto sauces and infused oils.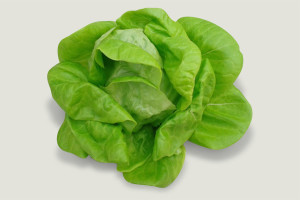 Butter Lettuce
This versatile lettuce – also known as Boston lettuce or Bibb lettuce – does what few varieties of lettuces can: it manages at once to be velvety soft and tender, while also being tough enough for use in soups and wraps.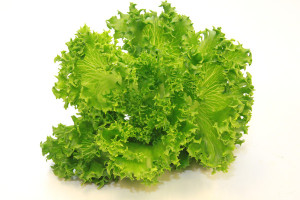 Cleveland Crisp
EXCLUSIVE to Green City Growers, this is a very versatile lettuce, with awesome texture and a crunch you can hear! It's perfect for restaurants or a catered event. A head of Cleveland Crisp means very little waste, and yields 8-10 sandwich-sized pieces of lettuce. Long-lasting with roots on or off, this lettuce is ideal for retail environments, because of its longer shelf life.
Red Butter Lettuce
Like its cousin, butter lettuce, red butter lettuce is rich in vitamins, iron and calcium. And its loose, tender, delicate leaves have an appealing buttery flavor that's perfect for use in salads and wraps. Its red hue also adds a tempting visual appeal.
Ask about our other?seasonal and specialty greens, which are in limited availability.
Contact Us