An Oasis in the City
We're especially proud of our state-of-the-art, industry-certified hydroponic greenhouse in Cleveland's Central neighborhood. Situated on a 10-acre inner-city site that was once urban blight, the greenhouse—with 3.25 acres under glass–now serves as a vibrant anchor for the surrounding neighborhood.
Opened in early 2012, the Green City Growers' greenhouse was engineered and constructed specifically to grow specialty greens prized by our clients. Rather than growing in soil, our greens float on shallow pools of nutrient-enriched water. That enables a quicker growth cycle as well as producing tastier produce, prized by farm-to-table enthusiasts. During the winter, we use safe, energy-efficient grow lights to maintain production.
The carefully controlled environment in our greenhouse means that we can grow all of our produce here, twelve months a year, to meet our customers' demand for the freshest, tastiest lettuce, basil and other products.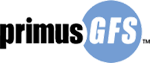 Our hydroponic greenhouse is industry-certified by PRIMUS/GFS, a leading name in global food safety. That means Green City Growers meets the highest quality standards for food safety for hydroponic produce.
View our selections and contact us to order locally grown, fresh, healthy and tasty produce.
Contact Us